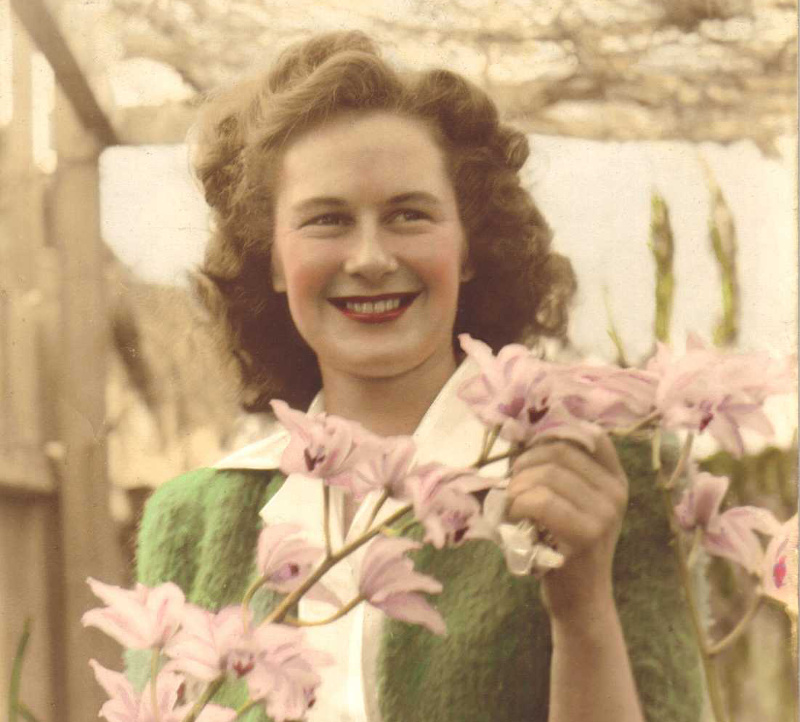 My mother used to say,
"You can do anything in life if you have the right tools."
 — KERRIE REDGATE
My mother was absolutely correct, of course. And I now feel liberated as a writer, as I have a tool that has not only boosted my productivity (and allows me to set real-time targets), but will also help me format my books for export to various self-publishing platforms. Read on …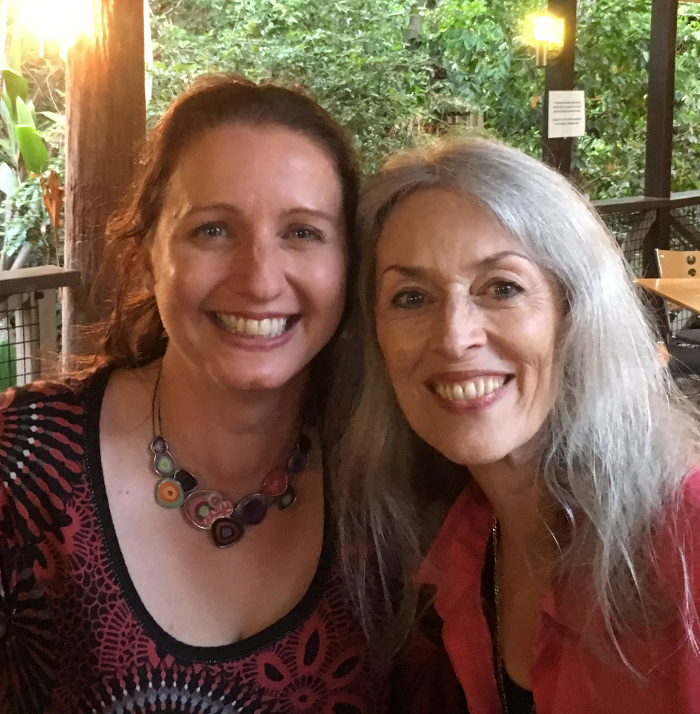 Joanna Penn (left) & myself — Feb 2017 at her writers' seminar in Brisbane Australia
For decades, I had been frustrated with the writing apps available for professional writers. I tried one after the other, but felt constrained by each one of them, including MSWord's 'master document' feature (ugh!). I have since learned that I was not alone!
One of the miraculous changes that occurred for me in recent years has been my discovery of the fabulous writing and authoring software, Scrivener, created by the good people at Literature & Latte. (I use their Scapple app on the Mac, as well, for creating 'mind-maps' for StrategyTransits reports.)
I had downloaded the free 30-days-of-use trial of Scrivener in 2012 (or 2013?), but at first sight it looked complicated and ugly! I'd had no idea then that it could be completely customized, design-wise, for your preferred work environment. It's magic!
It was not until 2015 that I discovered Joanna Penn, arguably the queen of indie author publishing! Her non-fiction book series and The Creative Penn podcast are indispensable for writers. And apart from the treasure trove of wisdom she shares for us indie authors (as she is both a successful indie nonfiction and fiction author), Joanna's podcasts and videos inspired me to try Scrivener again.
Most professional writers and authors use Scrivener as the software of choice (for MacOS, iOS, or Windows). It's not simply a writing app, but an entire research environment for your work. It can hold all of your research data — including offline web pages, videos, images, documents — that you need for your writing project, all in one place! 
Back in the '90s, I used to print out long chapters I'd written in MSWord, slice up little sections with scissors, lay them out on the floor to get the overall picture, and then sticky tape them to where I thought they should go in the chapter! Then I had to do the same virtual cut-&-paste in MSWord itself!!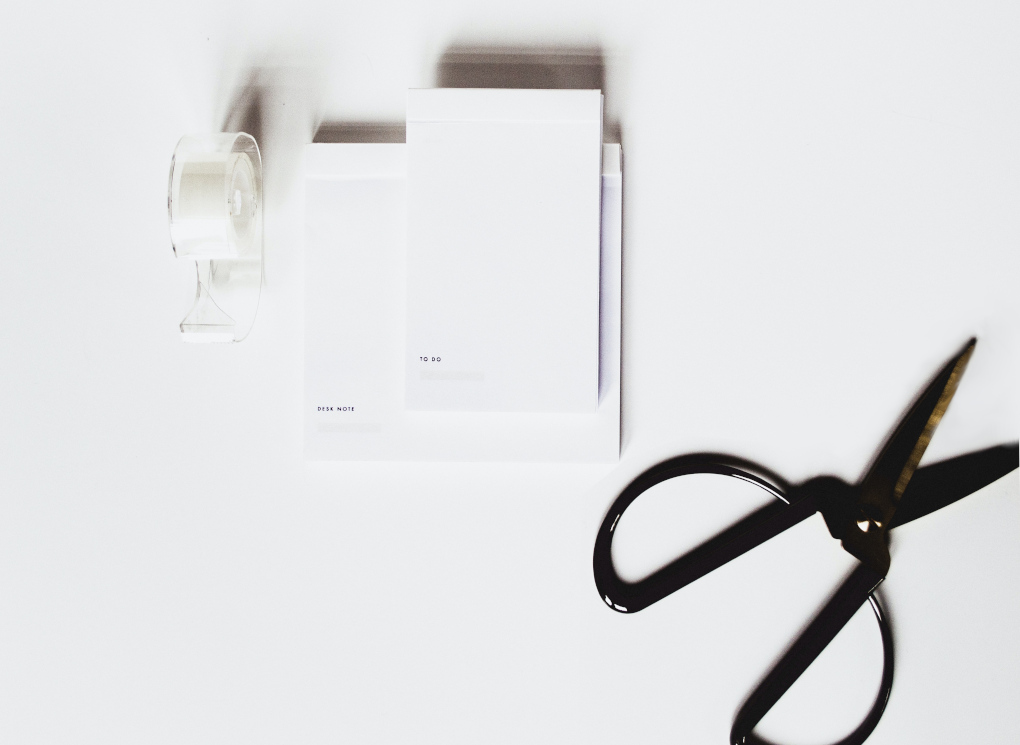 With Scrivener, you can create smaller sub-documents within a document or chapter and just slide their icons up and down in the sidebar "Binder", placing them where they would fit best in the project. Plus corkboards for synopses, character traits, etc, etc. Progress tracking, formatting for writing, as well as formatting for publishing in various formats. Easy! And that is only the beginning.
And it didn't stop there for me, as I needed help for just understanding what Scrivener was capable of doing, and how to do it. And that's when I found Karen Prince, now known as Kazz Prince, who has produced excellent, comprehensive, and affordable online courses for working with Scrivener. Here's a brief introduction, below, from Karen Prince's YouTube channel:
Internal Book Design
Vellum
Adobe InDesign
Affinity Publisher
One of the big advantages of indie-author publishing is that you get full control over the look and 'feel' of your book. You get to create, choose, or commission the cover to your liking. (In some cases this can be a bit of a curse for those authors who haven't put in the time to study their genre and basic design principles.) But a lesser concern for most authors has been the interior of the book. Yet, it's the interior where your reader spends most of his/her time. 
There are at least two decisions you have to make about the inside design of your book: one is for the ebook digital market, and the other is for the print-on-demand paper book market.
And we can also split the digital version into two categories: fixed format and flowable format.
Hopefully, you'll have many fans of your work reading on a Kindle or Kobo device (and their free apps for desktop computers, tablets, and phones). Books for these devices are best displayed in the flowable format, as readers can choose their favourite font family, font size, and page margins that your book must accommodate. So, your book's internal formatting must be able to flow and spill over on to the next page, if required, which means page numbers are irrelevant.
However, especially if you are adding images to your book, it may be more beneficial to create a fixed format with page numbers, so that each page design is fixed in place and can't be altered in any significant way.
Fixed format types of books are not suitable for small reading devices like Amazon's and Kobo's real ink devices. But they do work well on iPads and other tablets.
But for paper printed books and especially larger colour devices (iPads, tablets, Kindle Fire, etc), you will need tools to help you design beautiful book interiors that are fixed in place… And with iPads and the Kindle Fire edition, you can also use colour in your designs.
There are tools that have been around for a while, such as Vellum—only for Mac—which specialises in providing templates for elegant ebook and print book interiors. Vellum is a popular option for Mac-user authors who are not designers.
Although these templates are customisable (to a degree), they do not offer you the ability to design fully from scratch. 
There are two license price tags, one for print books (Vellum Press) and one for ebooks (Vellum Ebooks). Both fees are a bit high, but these are  once-only lifetime licenses — no subscription. You can format your book(s) with Vellum as a free download for as long as you like, but you cannot export the files for publishing until you pay the license fee(s), so it's a good way to trial the software.
See the Vellum website for details, and for any changes since I'd written this page for you.
Adobe InDesign
Subscription: Yearly paid Yearly/Monthly
or Month to Month
For many years, there was no alternative to Adobe InDesign, if you wanted an ebook that looked as if it was actually deliberately designed.
However, InDesign was cumbersome to learn (you usually had to pay an expert to design your book interiors) and was initially extremely expensive (10 years ago, it was around AU$1,000). These days a license to use InDesign is sold via monthly or yearly subscription. 
Affinity Publisher
For Mac & Windows computers
Award-winning apps!
One-time purchase price,
lifetime license with free updates (apart from major new release upgrades, which are not, so far, in the works)
SAVED! This is my recommendation if you are a fairly artistic type and would like to have full control over the design of the interiors of your books, both structurally and creatively.
With Affinity Publisher, you can produce a file for any professional printer, with bleed areas defined, and also for the print-on-demand distribution services.
Publisher can be used for designing books, magazines, marketing materials, social media templates, even website mock-ups, etc. So this is a really versatile piece of software.
Yes, there is a learning curve with this, as with all great software, but Serif (Europe) in the UK have created Affinity Publisher as part of their design suite of three apps that more than rival Adobe's InDesign, Illustrator, and PhotoShop, and at a fraction of the price!
Affinity provides video lessons and resources on their website and YouTube channel (they have separate YouTube channels for each of the three versions — here is the Affinity Publisher Channel on YouTube); plus myriads of How-To videos have been uploaded to YouTube by enthusiastic designers using Affinity apps. 
And if you are really into design, all three apps, Affinity Photo, Affinity Designer, and Affinity Publisher, integrate seamlessly together for any single project. Perfect for cover design as well as the interiors of your books. 
A big advantage, apart from Serif being on the cutting-edge of book design software, is the no-subscription universal lifetime (apart from major upgrades) license price for all of these apps, which is very affordable — you can also check for their fabulous discounts and free trial periods which are available from time to time.
Lots of information on the site for Affinity Publisher.
And their Affinity Publisher YouTube channel.
(Affinity Publisher promo video, below)